ORCA Commercial Partner Details: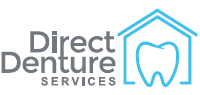 Direct Denture Services
Direct Denture Services proudly provides on-site, as needed denture services for residents in retirement homes, nursing homes, hospitals and private residences throughout much of Southern Ontario. Our services include, but are not limited to, consultations, new dentures, repairing dentures and relining of dentures. We have been committed to making denture services accessible to the community for 30 years. We provide great convenience, comfort, and quality service. We come to you!
Contact Information
Yonet Blanch, Director of Communications & Public Relations, yonet@directdenture.ca
Company Information
211-10720 Yonge Street, Richmond Hill, ON, Canada